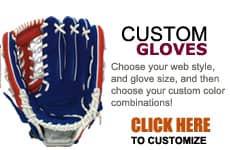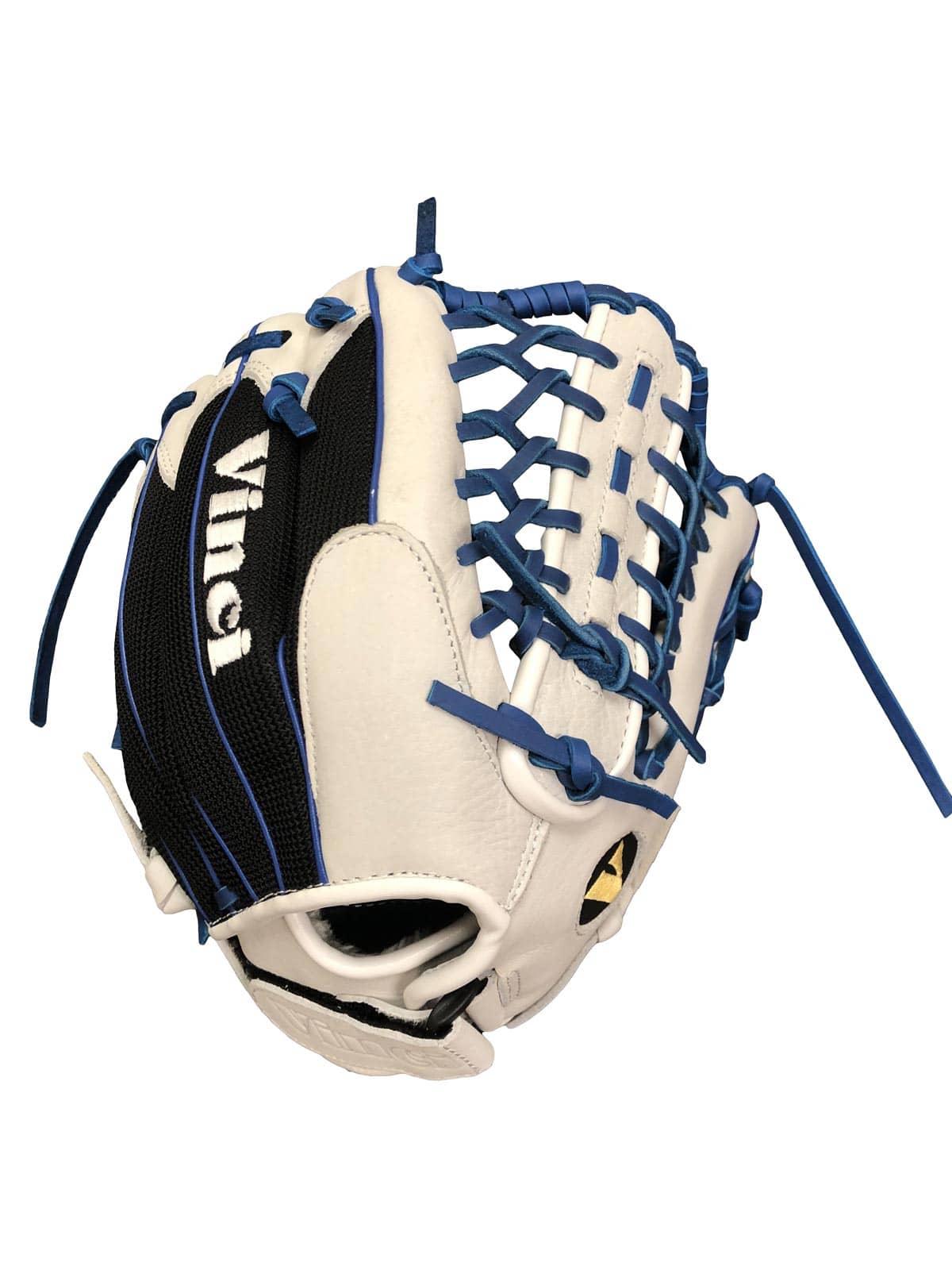 When ordering a custom glove, it is important to educate yourself about all of the different parts of the glove and what their functions are. Here at Vinci, we can help you build the perfect glove no matter what position you play.
Notes from the Video
As Nick mentioned in the video, Vinci gloves are fully customizable for color, style, and functionality. There are a few things you should know before you come to make your glove though. First, you must know which hand you catch with. This may seem basic, but it's important to establish this especially if you are buying the glove for a child. Your glove hand should always be the hand you don't throw with. Second, make sure you know your glove size. A lot of people are unaware that baseball gloves have specific measurements and sizes to ensure that you know approximately what size your glove should be.
Now it's time to get a little more specific about what you want in your glove. You can choose from a few different options for the backing of your glove. You may choose a specific type of web for the front of the glove depending on which position you play on the diamond. The style of web varies according to the type of plays you're making. So it's important to take a look into what the best type of glove is for your position.
Parts of a Baseball Glove
Nick mentions a few other parts of the glove that may not be as familiar to some people. The welting runs vertically behind each finger, providing extra support and strengthening the pocket.
The lace is the parts that weave around through the top of the fingers and into the web.
The binding is on the bottom of the rear side of the glove and provides comfort to the player. Binding provides comfort without rubbing against or digging into the back of the player's wrist.
Again, all of these parts and more are fully customizable at our Custom Glove page for the full list of options. You can even choose to have your name or a nickname woven into the glove to add that extra bit of personalization. After all, a glove is a part of a player's style and it's important to look good while flashing the leather in the field.
Before building your customized glove, find out the correct size for your hand, the type of glove you need, and of course, the hand you catch with. Having those basics out of the way is the key to getting the right glove for your needs. After that, play around with our customizable options and choose the style and color, and personalize your glove the way you want.