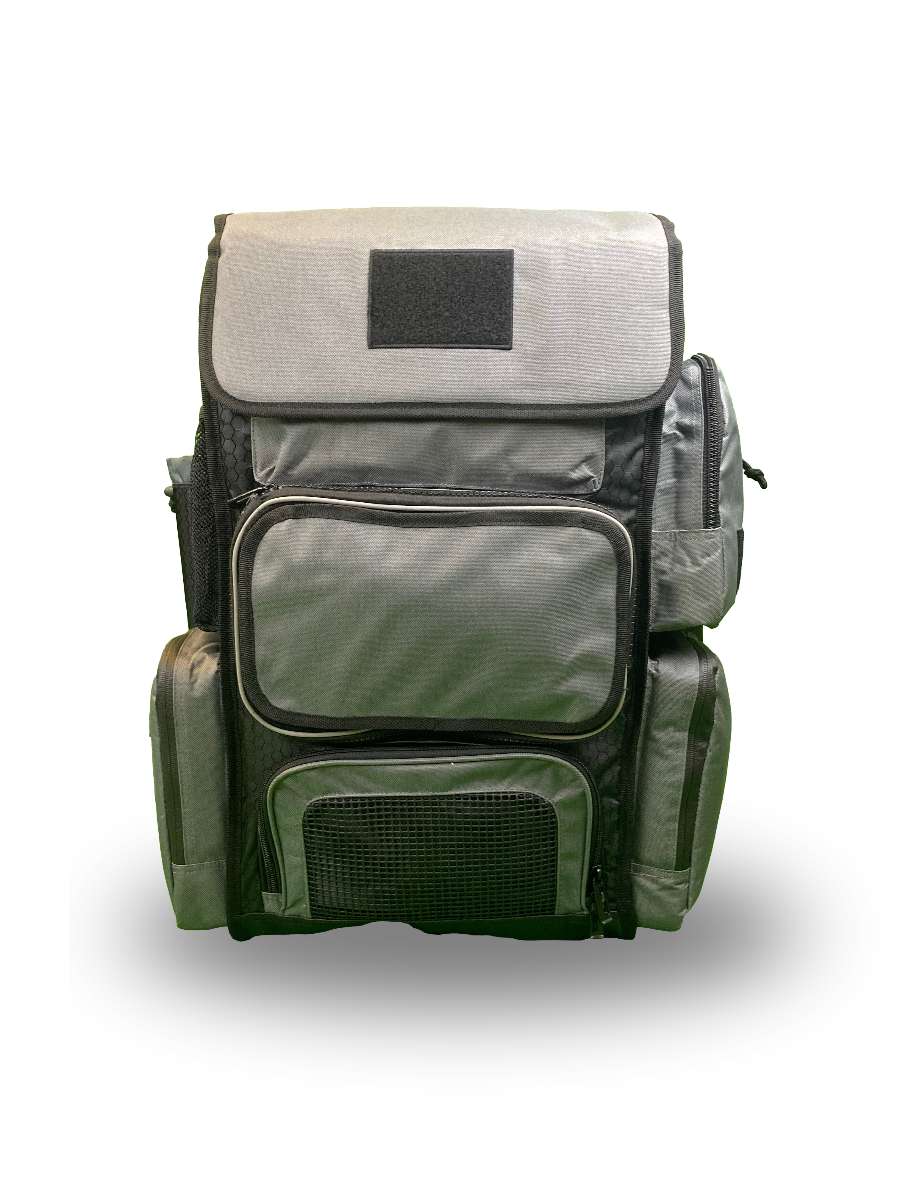 Introducing Vinci's newest bag the Vinci Pro Bat Backpack to get you all ready for the upcoming baseball and softball seasons. Tired of lugging around your bats in one bag and your glove and equipment in another? Or do you find your shoulder and arm are sore just from dragging your worn out, heavy duffle bag to each game? Look no further than Vinci's new Pro Bat Backpack that will get you to your game with style and comfort.
All Vinci bags are constructed with high density fabric to allow for maximum durability while still allowing full ventilation to air out your equipment. Measuring in at 24 inches tall, 14 inches wide and 11 inches deep, the Vinci Pro Bat Backpack is spacious and strong without being bulky and cumbersome to carry. The light, durable material means that the bag weighs in at only 5.5 lbs, allowing you to carry all of your equipment with ease.
The Pro Bat Backpack comes with designated pockets on each side of the bag to hold up to four bats. The velcro straps secure your bats into place, allowing you to travel easily without needing a separate bag just for your bats. The vented shoe compartment is perfect for when your cleats get wet or dirty during games. The mesh cover allows plenty of air circulation to dry out your cleats and prevent any dampness or odours from forming.
The top shelf compartment of the bag can easily hold a softball or baseball helmet and keep it safe and protected. The shelf is actually attached to the bag via velcro, so if you ever need to expand the inside capacity of the bag, the shelf is easily removable. Included in that top compartment is a fleece-lined pocket where you can safely put your cell phone or watch or any other valuables that you need to take off during the practice or game.
On the outside of the bag is an insulated compartment for cold drink bottles, cans, or even ice packs you may need for after the game. The compartment easily fits up to six standard sized water bottles or cans and will keep your drinks chilled for hours. The middle of the bag is a compartment that can hold your baseball or softball glove. The front panel is removable by a durable hard plastic zipper that won't be susceptible to corrosion or rust. When removed from the bag, this panel can be embroidered with a team name or even your own name to add an extra degree of personalization.
Finally, the back and shoulder straps are padded for extra comfort which definitely helps, especially when carrying a full bag of equipment. The Vinci Pro Bat Backpack is ergonomically designed so that even when full, the bag never feels like it is overwhelming to carry. During the game, the bag is equipped with integrated fence hooks allowing it to be easily hung up in the dugout while you play. This keeps the bag from getting dirty and beat up being placed on the floor or mud. Overall, the Vinci Pro Bat Backpack has everything you could ask for in a bat bag this season!
Visit Vincipro.com to check our full catalogue of bags to decide which one is best for you!